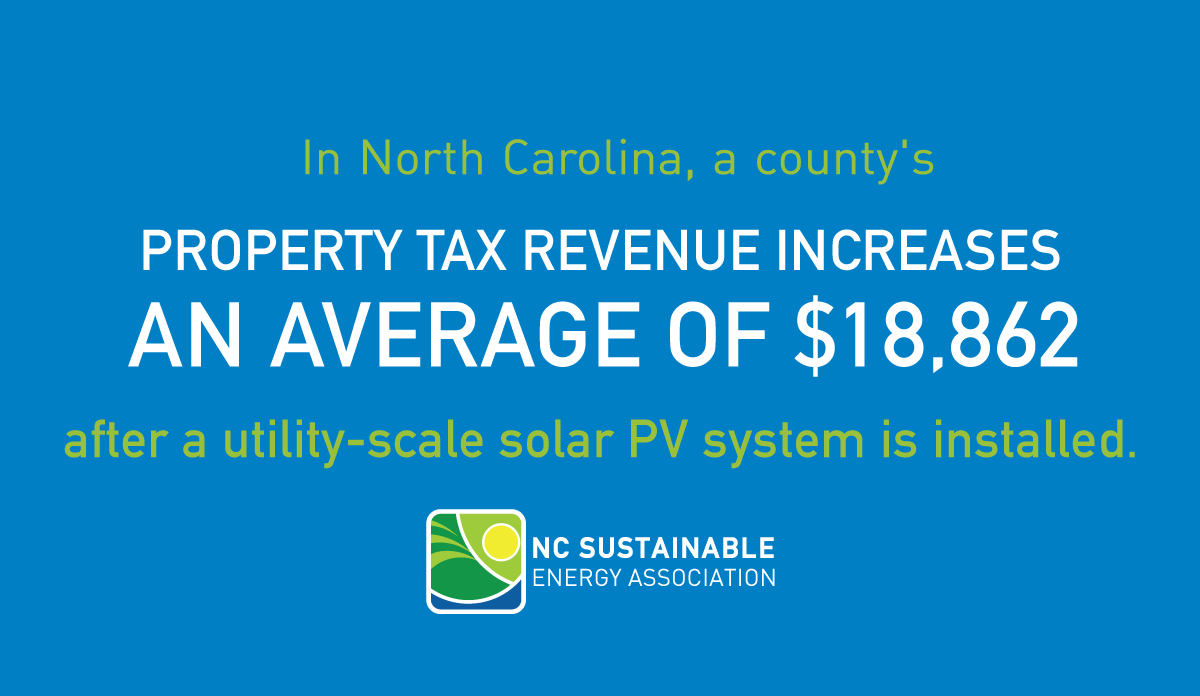 Over the past decade, North Carolina has been a national leader in solar energy deployment. Most
of the solar energy capacity built in North Carolina has come from utility-scale facilities constructed
and financed by private solar companies, which have created thousands of jobs and have directly
invested a combined $11.6 billion, mostly in economically-challenged (Tier 1 and Tier 2) rural
counties across the state.
Increased property tax revenue due to solar development is an economic benefit to counties across
North Carolina. Using publicly available property tax data from 70 North Carolina counties, this
report quantifies the tax revenue increase on properties that NCSEA identified as having solar
electric systems 1 megawatt (MW) or greater in size developed on them. In the original iteration of
this report, only the 50 counties with the most capacity through 2017 were included. In the creation
of this version, NCSEA collected tax information from the remaining counties in the state that have
utility-scale solar. In addition, property tax data from tax year 2019 was included for solar systems
installed since 2017 in the originally investigated counties.